PARIS
By Eboni Booth
Directed by Tatyana-Marie Carlo
Emmie is one of the only Black people living in Paris, Vermont, and she desperately needs a job. When she is hired at Berry's, a store off the interstate selling everything from baby carrots to lawnmowers, she begins to understand a new kind of isolation. Paris is a play about invisibility, being underpaid, and how it feels to work on your feet for ten hours a day while trying to preserve your soul.
January 26–29, 2023
Jackie Liebergott Black Box TheatRE
All performances open to the public
Paris is presented by arrangement with Concord Theatricals on behalf of Samuel French, Inc. www.concordtheatricals.com
World Premiere Presented By Atlantic Theater Company, New York City, 2020
Run Time: 90 minutes, no intermission
Content Advisory: This play includes racially based microaggressions and implied violence, and the use of special effect blood.
A note on COVID safety: Please know that as an audience member for any of our performances, you will be required to wear a mask and present your vaccination card or a recent negative Covid test before entering the performance space. Additional safety requirements may be added at any time at the discretion of Emerson College, the City of Boston, and the Commonwealth of Massachusetts. Any prospective ticket buyer with concerns about health safety protocols is encouraged to call our Box Office at 617-824-8400.

PARIS
Creative Team
Scenic Design
Baron E. Pugh
Costume Design
Ariana Dookhran
Lighting Design
Joe Morales
Sound Design
Anna Drummond
Stage Manager
Elise Tuckwood
A note from the
Director, Tatyana-Marie Carlo
& Assistant Director, Lena Schmitt '25
Welcome to Berry's, an everything store in the small town of Paris, Vermont! Paris explores racial divides in a predominantly White space where micro, or rather macro-aggressions are the norm for its few residents of color. It is a look at the mundanity of everyday life and the ways that people choose to ignore their own biases in favor of believing that they are not a part of the problem. Many of the characters in this play believe that they act fairly and dismiss any notion that they harbor prejudices despite the not-so-subtle racist remarks they make. They act as though their status as blue-collar workers makes them insusceptible to racist behavior and assume that living paycheck to paycheck means that they could not hold privilege themselves.
It is true that the lives of the Berry's employees are difficult, a testament to the cruel nature of exploitative labor practices. They are not always treated fairly and their discontentment is justified, but they use their misery as an excuse to ignore their contributions to the hostile work environment of their Black peers. It is simply easier to pretend as though nothing they say and do is racially motivated. This leaves our Black protagonist isolated and othered when she expresses concern for her Black peer. Her experience as a Black person is dismissed.
While this play is set in 1995, the story could have just as easily happened now. The conversations around working class struggles and dismissal of the Black American experience remain ongoing. Paris should make you uncomfortable and provoke you to examine the ways in which you ignore your own biases. We hope that you honor that discomfort and listen to others when encountering worldviews that differ from your own, rather than dismissing them in an effort to console. The experiences depicted in the play are brutally honest and exist off the page. Paris, Vermont is in our backyards, and it is up to us to decide whether to continue to ignore the issues presented or acknowledge them in open dialogue.
About the Director
Tatyana-Marie Carlo (ella/she) is a proud Puerto Rican director from Miami who received her MFA in Directing from Brown University and her BFA in Acting from New World School of the Arts. She has directed a diverse body of works including: Sueño by Jose Rivera, Behold, a Negress by Jacqueline E. Lawton, Fade by Tanya Saracho, Subliminal by Ren Dara Santiago, The Last Days of Judas Iscariot by Stephen Adly Guirgis, She Kills Monsters by Qui Nguyen, Real Women Have Curves by Josefina Lopez, References to Salvador Dali Make me Hot by Jose Rivera, Clybourne Park by Bruce Norris, A Little Less Lonely at Dallas Theater Center, and several bilingual adaptations of Shakespeare with La Bulla Collective. Most recently she directed Carmela Full of Wishes by Alvaro Saar Rios at Children's Theater Center and Fedra: Queen of Haiti at Barnard College. Coming Soon: The Inferior Sex by Jacqueline E. Lawton at Trinity Rep. 2019 Matt Harris Directing Fellow at Williamstown Theater Festival. 2021 Drama League Public Works Fellow. SDC.
Meet the
Cast
Emmie — SYDNEY JOHNSON
Gar — JACQUES MATELLUS
Logan — EVAN TAYLOR
Maxine — MOLLY HOWARD
Wendy — EMMY KOPSTEIN
Carlisle — MATEO BAILEY
Dev — ZACH DEMERS
Understudy, Maxine/Wendy — FRANCESCA FOTI
Understudy, Dev/Carlisle — RYAN ROSENTHAL
Meet the
Artistic and Production Staff
Assistant Director — LENA SCHMITT
Assistant Scenic Designer — BAZ KOUBA
Assistant Costume Designer — LIV MILLER
Wardrobe Supervisor — TRIXIE WARD
Assistant Wardrobe Supervisor — SOPHIE OQUEST
Dresser — AUSTINA HAND
Assistant Lighting Designer — DYLAN NORRIS
Production Electrician — TIM SCALZO
Lead Electrician — OAK WALKER
Assistant Lead Electrician — MATTHEW DANDINO
Production Sound Engineer — MADDIE HANLEY
Assistant Production Sound Engineer — ERI LACKEY
Assistant Technical Director — DAVIS KRANCHALK
Assistant Stage Manager — EMMA ALVAREZ-ROTH
Production Assistant — JENNA THOMAS
Production Assistant — CORA GLAZER
Production Supervisor — AMIRA ALLAWI
Associate Production Supervisor — ETHAN WEST
Assistant Production Supervisor — OZZY MOLLOY
Company Manager — ALEX TAWID DI MAGGIO
Assistant Company Manager — MATTHEW GUERBER
Run Crew
AISHA AKOREDE, SAVANNAH BELLON, TYLER COOPER, AMELIA DUVAL, GRACE ELPHINSTONE, ROWEN GORING, WIL LESSARD, ZEKE MANRY, CALLIE MAYER, JULIET SIMON, OLIVER WORNER
Cast Bios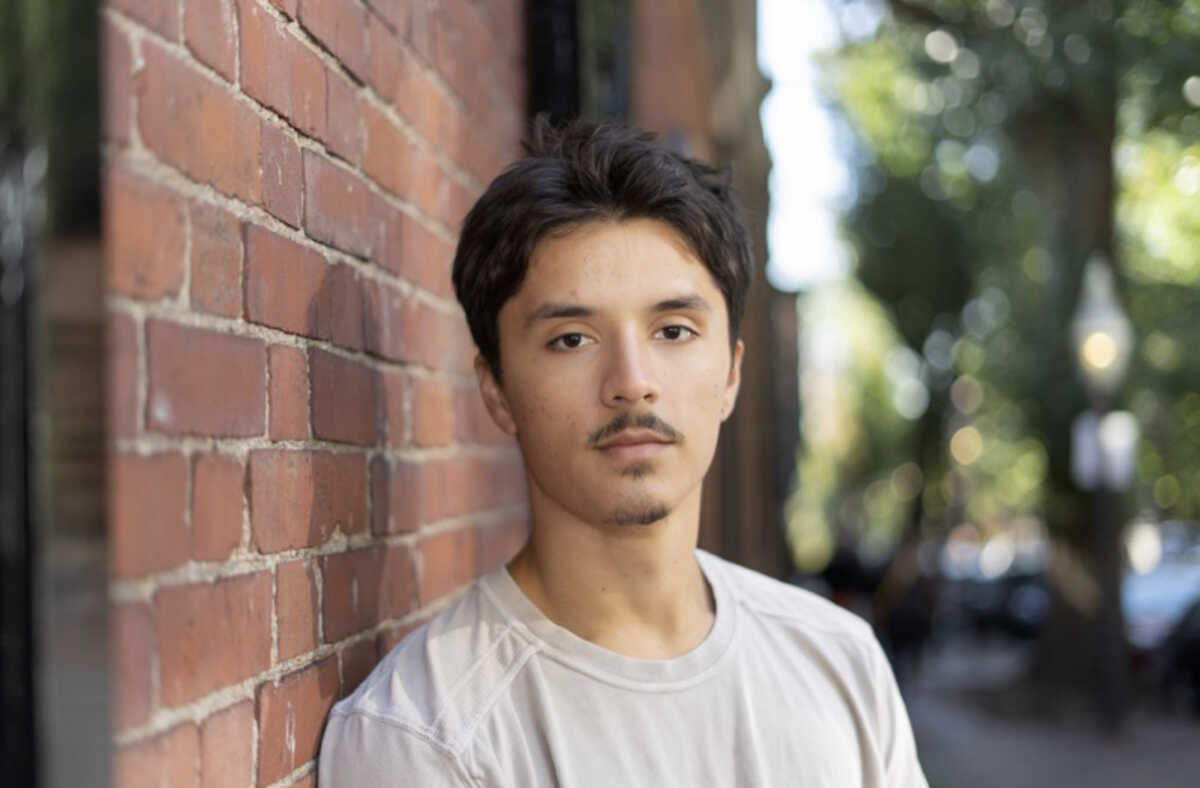 MATEO BAILEY (he/him) — Dev
BFA '25 Theatre and Performance. Emerson Stage Credits: Are You Someone To Somebody? A New Devised Piece (Ensemble), and NewFest Short Works: 'Til Death Do Us Part (Father Robert). Thank you to my family, friends, and teachers for all of the support! Instagram/Facebook: @mateo.bailey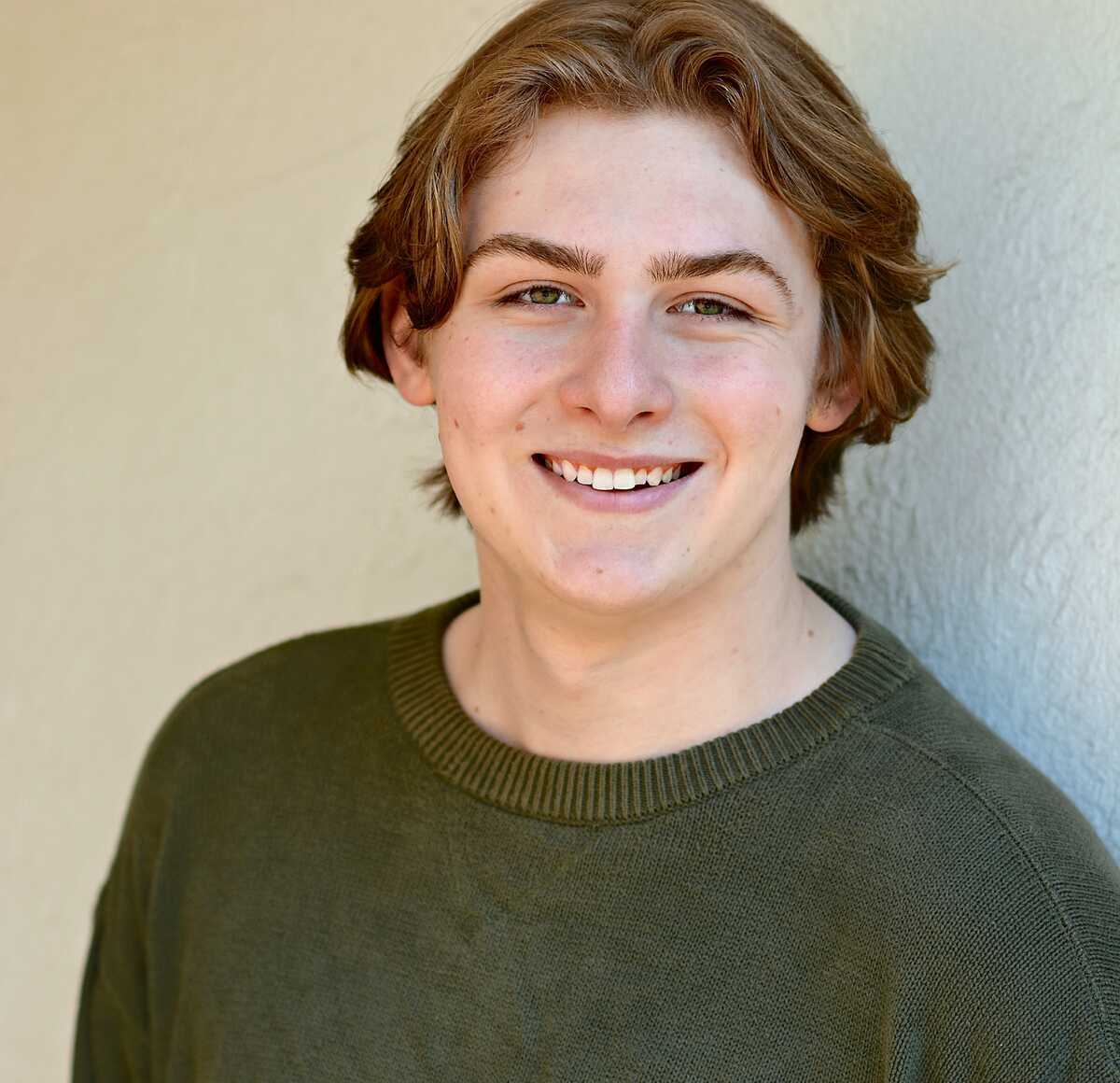 ZACHARY DEMERS (he/him) — Carlisle
BFA '25 Theatre and Performance. Emerson Stage debut! Emerson College credits: The Long Dark Spring Break Of The Soul (Leslie); Emerson Independent Video's How You Get The Girl (Captain Ahab); and Kitchen Sink Productions' Reviving Rosie (Boy #1). Huge thanks to the 'rents and the siblings, and always to the hardworking staff at Berry's.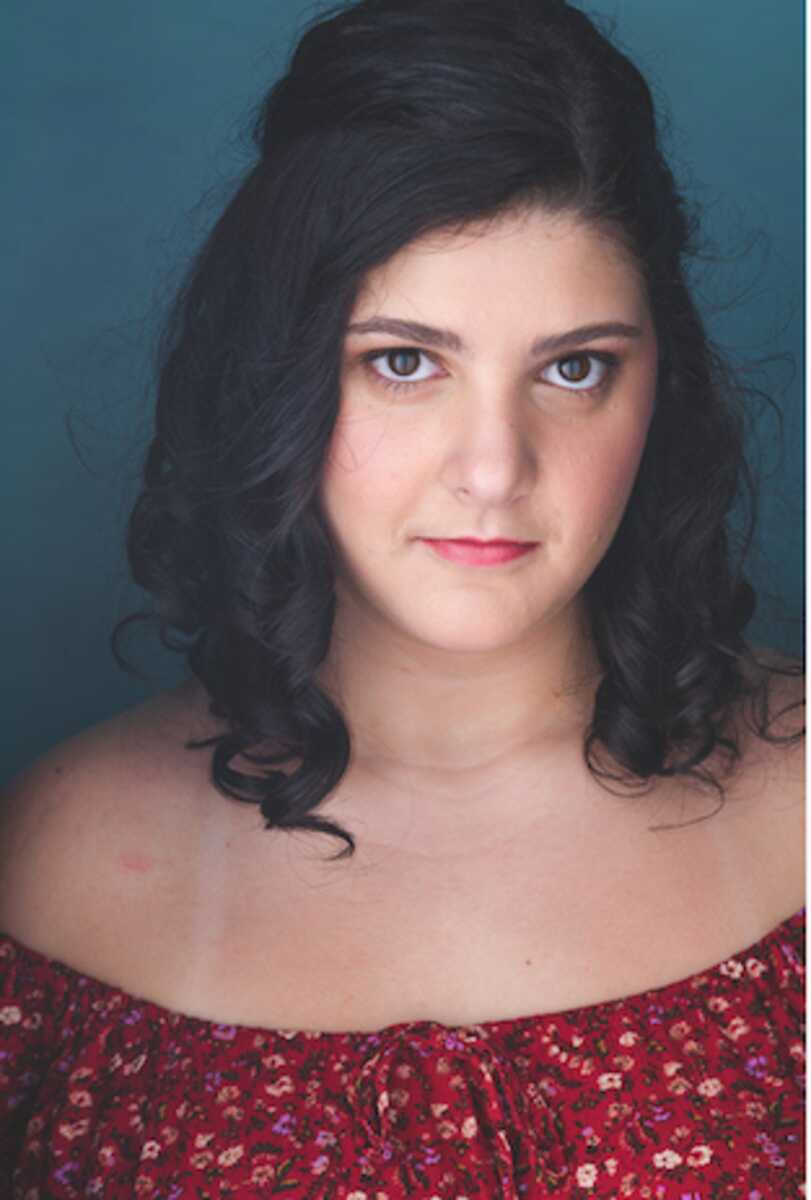 FRANCESCA FOTI — Understudy, Wendy/Maxine
BFA '24 Theatre and Performance. Emerson Stage debut! Emerson College credit: The Funeral (Gale). Regional credit: Boston Children's Theater's Madeline Christmas (Mrs. Murphy). Thank you to mom and dad and all my friends at Emerson for the support.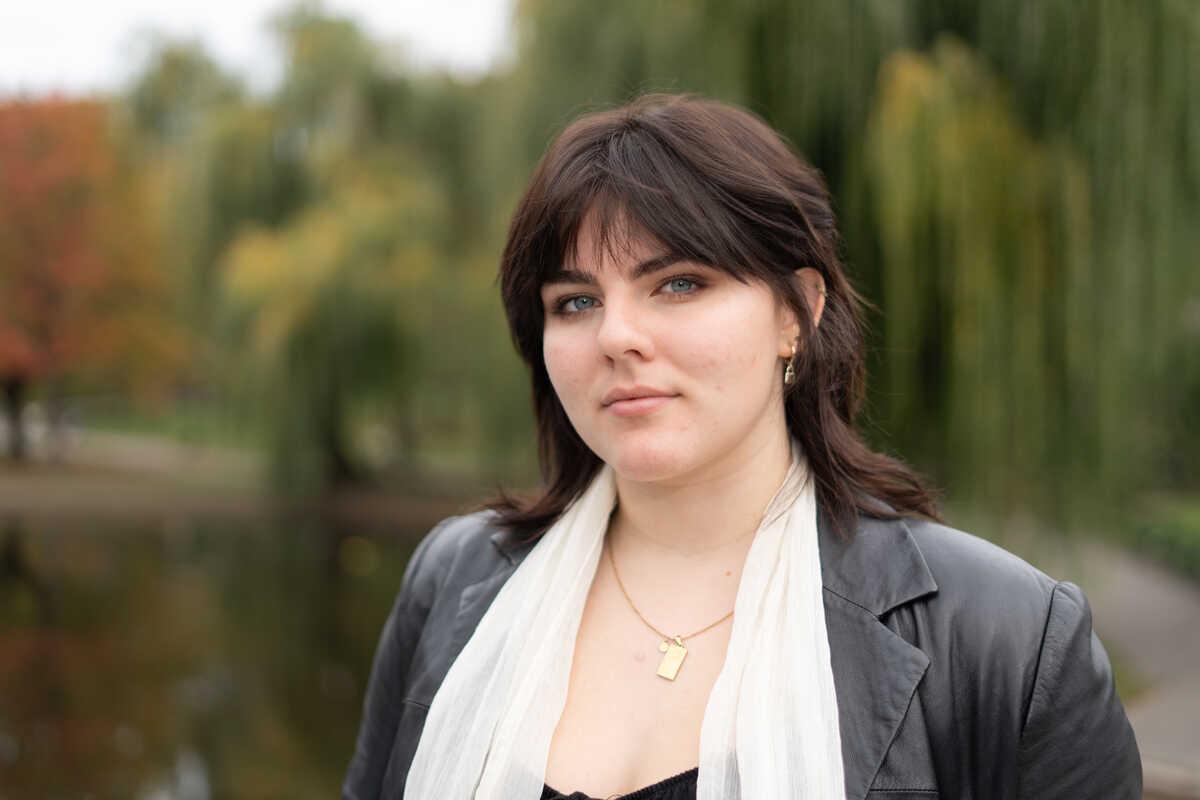 MOLLY HOWARD (she/her) — Maxine
BFA '25 Theater and Performance. Emerson Stage credit: Are You Someone to Somebody? A New Devised Piece (Ensemble). Emerson College credit: Musical Theater Against the Grain's The 25th Annual Putnam County Spelling Bee (Assistant Director). Regional credits: Imagination Stage Performance Ensemble's She Kills Monsters (Agnes), Mamma Mia! (Donna), A Midsummer Night's Dream (Oberon), and Pippin (Berthe). Special thanks to her friends and boyfriend for all their support, and to her family who has been there for her through it all. Enjoy the show! www.mollyhoward.me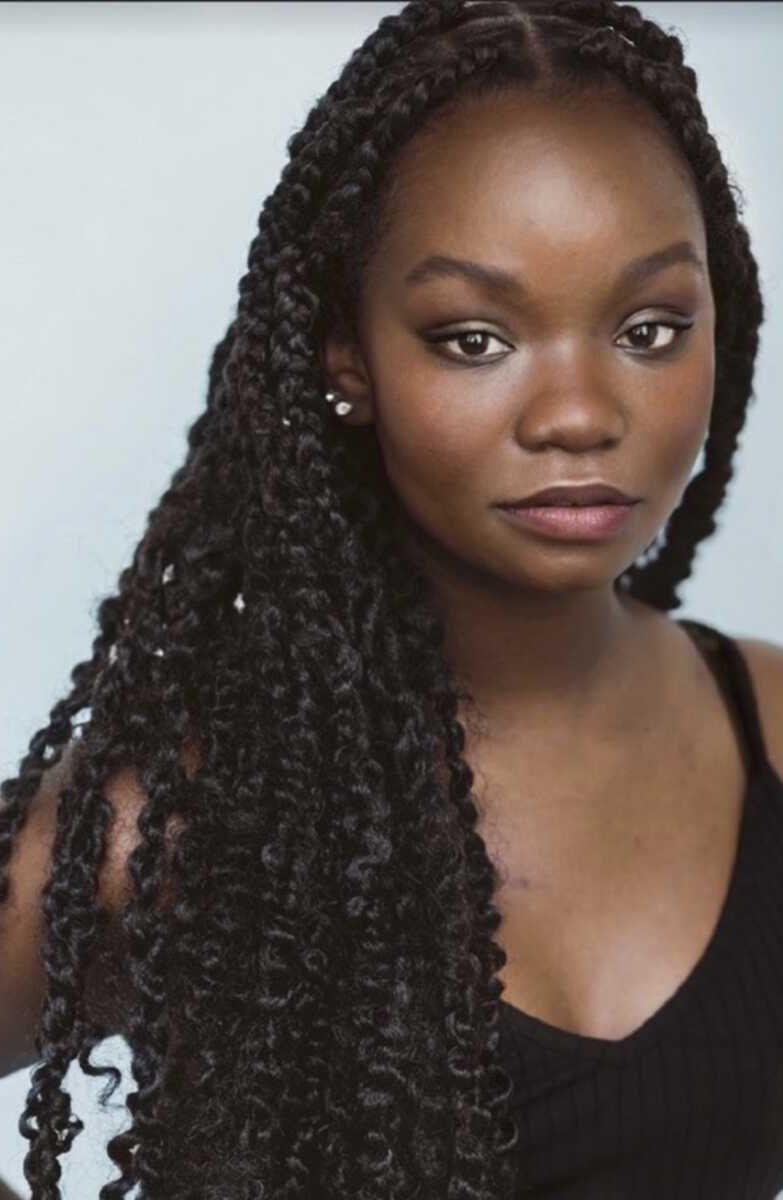 SYDNEY ELISE JOHNSON — Emmie
BFA '23 Theatre and Performance. Emerson Stage debut! Emerson College theatre credits: Hamlet (Queen Gertrude), The Way of Water (Neva Skow), and The Badminton Instructor (Margo Lane). Other credits: National Theatre Institute's Much Ado About Nothing, #46, Stick Fly, and Three Sisters. TV credits: Run The World (STARZ), Law and Order SVU (NBC). Film credits: Things Like This (Netflix/Postproduction), and Running Out of Time (BET). Thanks to my mom and sister for being the most genuine earth angels and supporters, and thank you to the incredible cast and crew for all of their time and hardwork!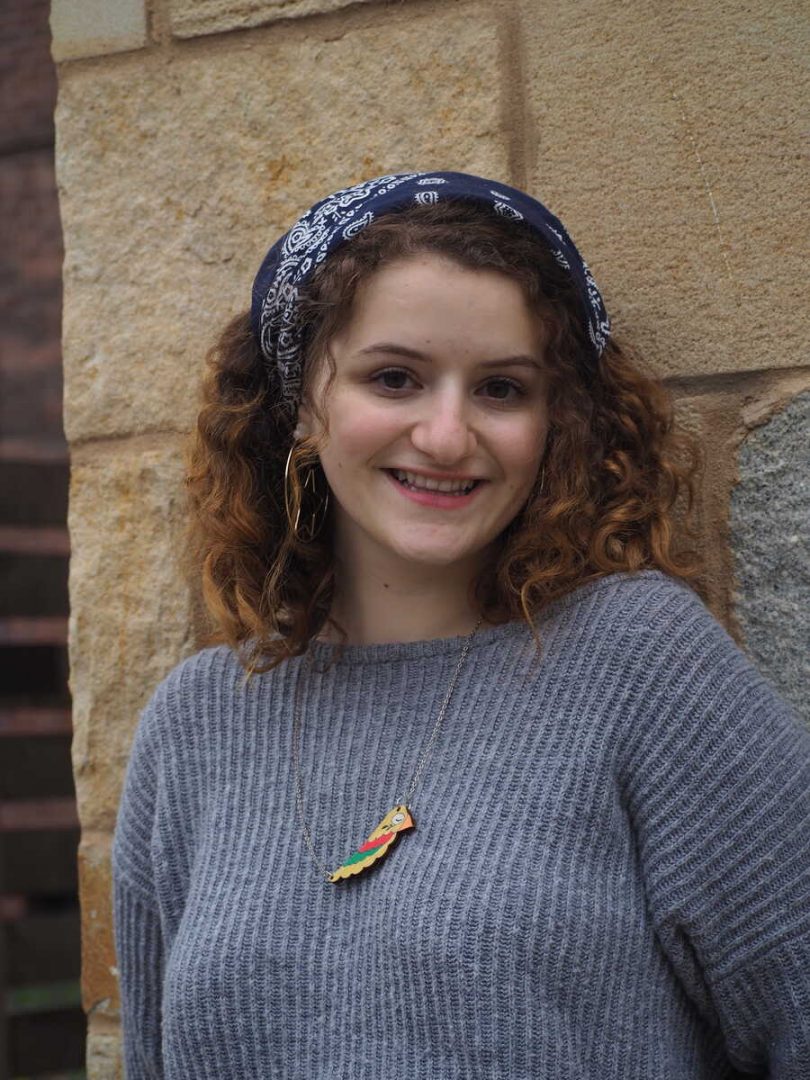 EMMY KOPSTEIN (she/her) — Wendy
BFA '25 Theatre and Performance. Emerson Stage debut! Recent credits: Melancholy Play (Tilly); Beyond Therapy (Prudence); Pippin (Leading Player); and The Heidi Chronicles (Fran). Eternally grateful to my friends and family for their wonderful support, and to this amazing cast and crew for making this production possible.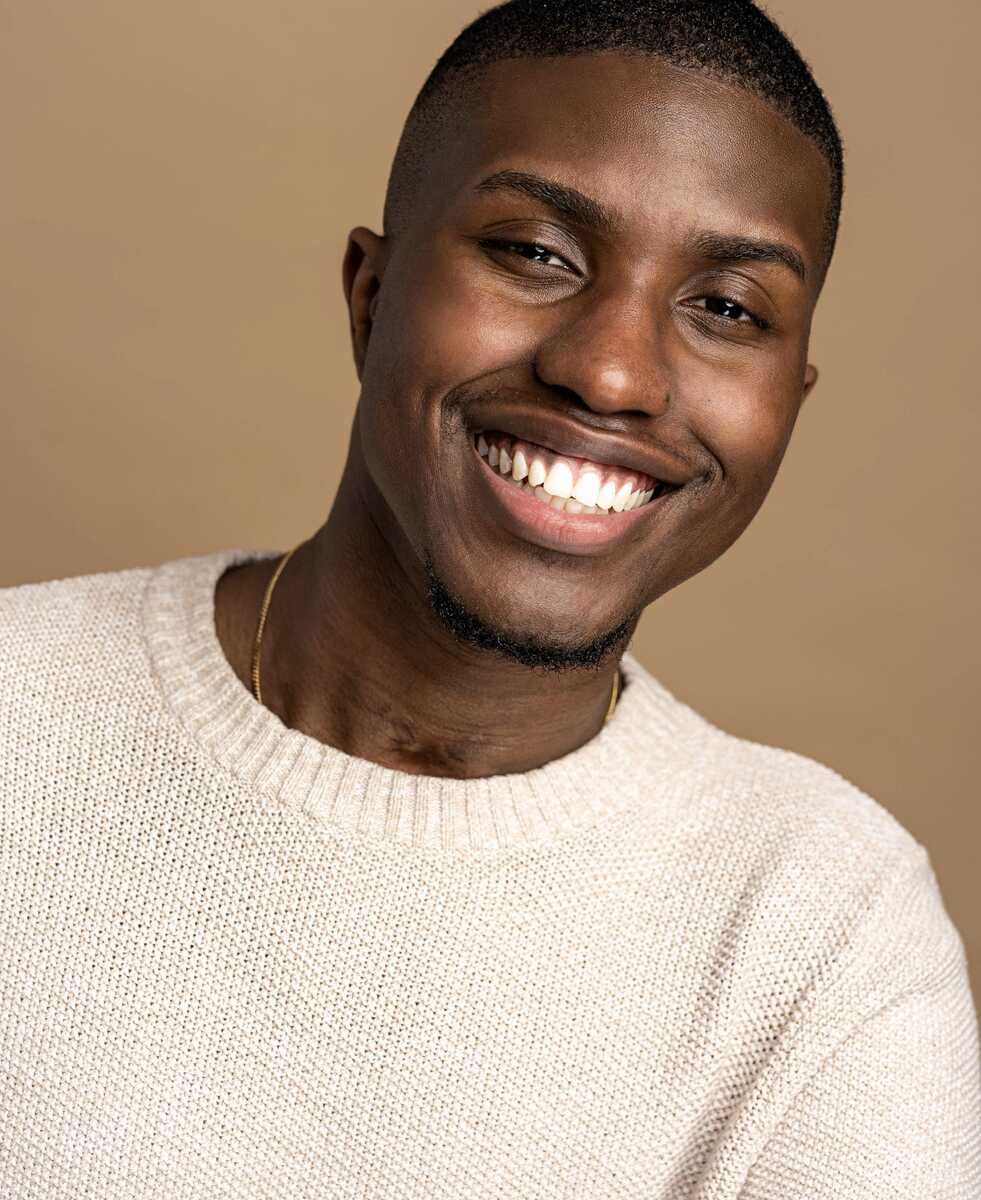 JACQUES MATELLUS (he/him) — Gar
Jacques is a quadruple actor, singer and model from Brockton MA. Jacques is very grateful to be working with Emerson Stage and feels proud to represent the disabled community in this play. Most recent credits include Company One's Voting Writes (Dave/Lucas) and Boston University's Colossal (Mike). Jacques has received acting training from Williamstown Theatre Festival, Austin Pendleton, and the University of Florida at the graduate level. Jacquesmatellus.com "What is for you will always be for you." IG: @jacques_matellus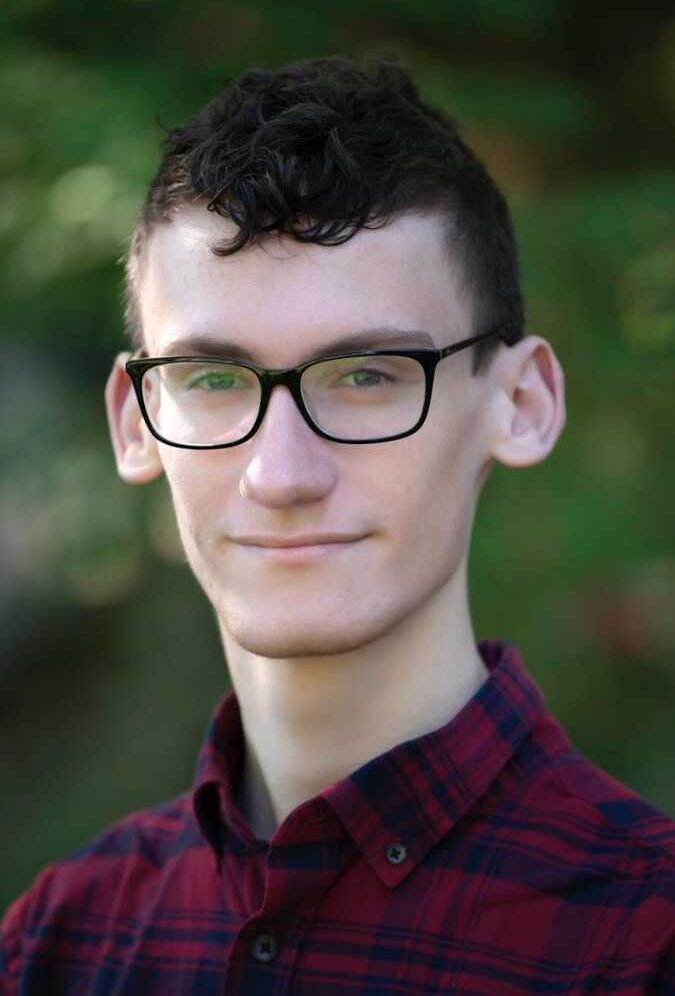 RYAN D ROSENTHAL (he/him) — Understudy, Dev/Carlisle
BFA '23 Theater & Performance. Emerson Stage credit: Kings (Arlo). Emerson College credits: emShakes' A Midsummer Night's Dream! (Robin), RareWorks Theatre Company's sub (George). Other credits: Weathervane Theater's Jesus Christ Superstar (Apostle), and North County Shakes (Lysander, Romeo). Film credits: Hocus Pocus 2 (Glenn), Charlie Rackett and the Evil Sorcerer Killer (Coroner Eli), and Floor 13 (Nightcap Man).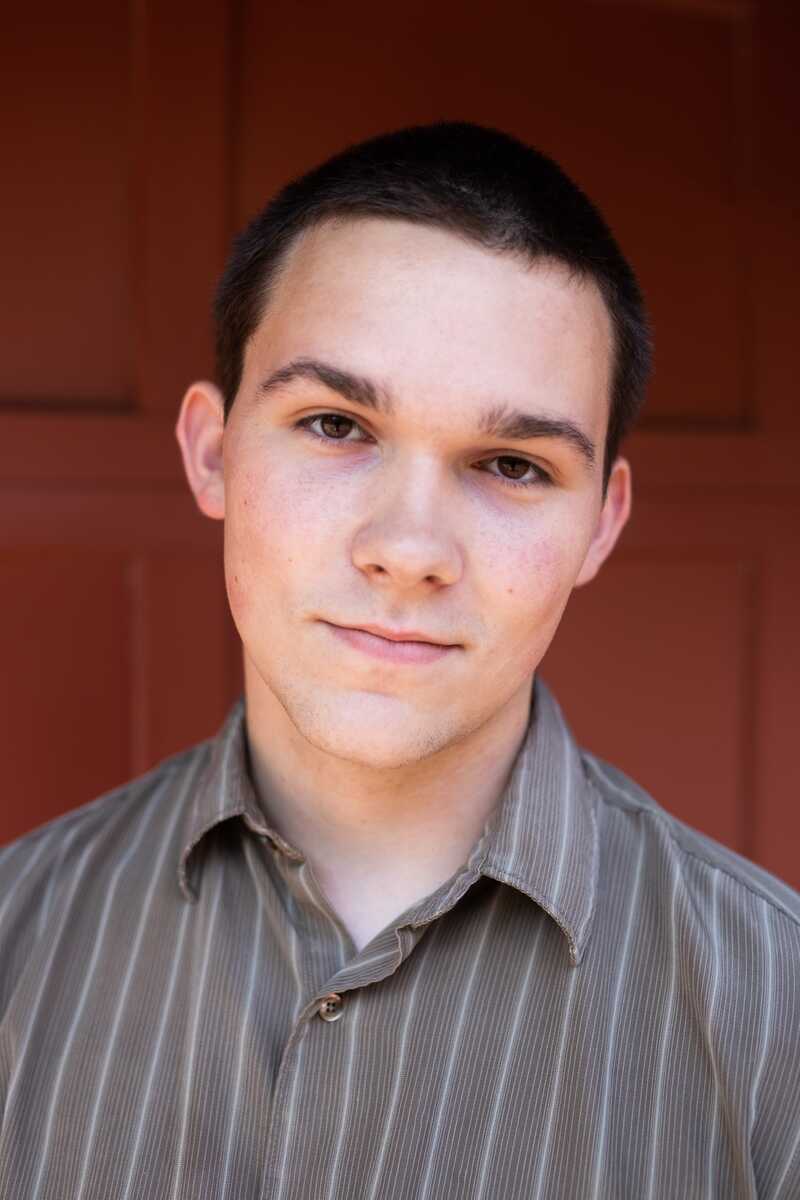 EVAN TAYLOR (he/him) — Logan
BFA '24 Acting. Emerson College Credits: emShakes' A Midsummer Night's Dream! (Demetrius) and Mercutio Troupe's Snatch (Michael). Regional credit: Harvard Black C.A.S.T.'s Sweat (Stan). Thanks to my family for all the support!
Creative Team Bios
BARON E. PUGH (he/him) — Scenic Designer
Baron is pleased to be designing scenery for Emerson College. Other credits include: Barrington Stage Company: ABCD; Berkshire Theatre Group: B.R.O.K.E.N code B.I.R.D switching; The Huntington Theatre: The Bluest Eye (Associate Designer); Trinity Rep: Tiny Beautiful Things, Radio Golf; TheatreSquared: Detroit '67, The Elaborate Entrance of Chad Deity, School Girls; Pennsylvania Shakespeare Festival: Fences, How I Learned What I Learned; SpeakEasy Stage: Heroes of the Fourth Turning, Passover, Choir Boy, School Girls; Lyric Stage Company of Boston: The Light, Breath and Imagination, The Wiz. Baron received his MFA in Scenic Design from Boston University and is a proud member of United Scenic Artists Local 829. For upcoming productions, please visit BaronPughDesign.com
RYAN BATES (he/him) — Props Lead
Ryan is the Props Director for Emerson Stage, and has worked as a props lead and scenic designer throughout New England, including productions at New Repertory Theatre, Bridge Repertory Theatre, The Umbrella, Gloucester Stage Company, InMotion Theatre, Middlebury College, Longwood Players, Off the Grid, Fresh Ink, and many more. Ryan teaches Stagecraft at Emerson, and has served on the faculty at Boston University. MFA: Boston University. www.ryanbatesdesign.com
ARIANA DOOKHRAN (she/her) — Costume Designer
BFA '24 Theatre Design/Technology. Emerson Stage credits: Everybody (2nd Assistant Scenic Designer), Next to Normal (Assistant Scenic Designer), Into the Woods (2nd Assistant Costume Designer), and Old Jake's Skirts (Assistant Costume Designer). Emerson College credits: emShake's A Midsummer Night's Dream! (Scenic Designer) and EVVY42 (Scenic Designer). Big thanks to Tristan, my mentor, and the rest of the production team.
JOE MORALES (he/him) — Lighting Designer
BFA '23 Theatre Design/Technology. Emerson Stage credits: RAGE (Scenic Designer), Next to Normal (Associate Lighting Designer), Marie Antoinette (Co-Projections Designer), Baltimore (Lead Electrician), and Marisol (Lead Electrician). Emerson College credits: Our Dear Dead Drug Lord (Scenic Designer), Antigone (Scenic Designer), Seussical (Lighting Designer), Compensation (Scenic Designer). Special thanks to everyone who made every moment one for growth, and especially my fabulous team Tim, Oak, and Dylan for rocking it 24/7, and thanks to the people who kept me rolling with the punches and made sure I was able to be my best self, Scott/Amira/Deb.
ANNA DRUMMOND (they/she) — Sound Designer
Anna is a Boston-based sound designer specializing in live theatre, SFX curation, podcasting, and audiobooks. They work within the New England area for both professional theatre companies & educational institutions. Emerson Stage credit: We Are PussyRiot (Sound Designer); Selected Emerson College credits: In The Red & Brown Water (Sound Designer), Alchemy of Desire/Dead Man's Blues (Sound Designer), A Planet All Our Own (Sound Designer), The Hobbit (Sound Designer). Other Sound Designer credits: SpeakEasy's BLKS and Pass Over; Company One's Leftovers, Black Super Hero Magic Mama, and can i touch it?; Front Porch Arts Collective's Chicken & Biscuits; The Huntington Theatre Company's Dream Boston: 3 Miles; Fresh Ink Theatre's Shrike and Truth or Consequences; Trinity Repertory & Brown University's Eurydice and Prowess; Harvard University's Married or Made; Boston Conservatory at Berklee's Everybody, Machinal, and As You Like It; and Northeastern University's Deferred, This Is Treatment, and Problem Play. Anna holds a BA with Honors in Sound Design/Audio Post-Production from the Visual & Media Arts Department of Emerson College. Much love to Dyl, Eleanor, Bridgette, Ally, & Courtney for everything, always. anna-drummond.com​
ELISE TUCKWOOD (they/them) — Stage Manager
BFA '24 Stage and Production Management. Emerson Stage credits: Into the Woods (2nd Assistant Stage Manager), As You Like It (Assistant Production Supervisor), Spring Awakening (WATCHOUT Technician), and Interior of the Artist Without Her Sister (Production Assistant). Other credits: Musical Theater Society's Heathers (Intimacy Director) and Tavern Song (Dramaturg); and Full Fathom Productions' Mr. Burns: a Post Electric Play (Stage Manager). Emma, Jenna, Cora – you are such genuine stars, thank you. All of my love and thanks to the friends and family who have had my back through all the chaos.
Meet the
Emerson Stage Staff
Staff
Artistic Director — Annie G. Levy
General Manager — David Colfer
Assistant General Manager — Joshua M. Feder
Production Manager — Timothey Sullivan
Interim Production Manager — Deb Sullivan
Technical Director — Kristin Knutson
Props Director — Ryan Bates
Costume Shop Supervisor — Richelle Devereaux-Murray
Resident Sound Designer — Elizabeth Cahill
Head Carpenter — Connor Thompson
Scenic Carpenter –– Raven Whyles
Scenic Painter — Joe Keener
Sound Technician — Steven Deptula
Assistant Costume Shop Supervisor — Becky Thorogood
Draper/Cutter — Laurie Bramhall
Assistant Properties Manager — Lauren Corcuera
Advisors
Stage and Production Management — Debra A. Acquavella
Scenic Design — Luciana Stecconi
Scenic Painting — Joe Keener
Costume Design — Tristan Raines
Lighting Design — Scott Pinkney
Sound Design — ​Elizabeth Cahill
Fight/Intimacy — Ted Hewlett
Dramaturgy — ​Marissa Friedman
Interim Dramaturgy — ​Alexandra Juckno
Student Staff
Emerson Stage Office Assistants — Alex Tawid Di Maggio, Jake Tolentino, Esther Chilson, Karli Fisher, Carly Mentis, Samantha Duggan
Production Management Assistants — Carleigh Allen, Olivia Tighe, Blake Berggren
Videographers — Xiao Chen and Juanes Serrano
Scenic Technicians — Casper Apodaca, Jonah Barricklo, Sean Dougherty, Marco Giacona, Emerson Hart, Davis Kranchalk, Dylan Norris, Mercy Suarez, Elise Tuckwood
Scenic Artists/Painters — Sofia Goldfarb, Fernando Rueda, Elizabeth Fuire, David Staats, Katherine Kendrick, Sarah Stevens, Alex Mollo
Paint Shop Assistant — Sophie Hartstein
Prop Shop Assistant — Delene Beauchamp, Amaya Gonzalez-Mollmann, Oliver Hawke, Mariel Richardson, Ava Scanlon, Mercy Suarez
Stitchers — Amaris Rios, Ava-Sofia Settoon, David Estabrooks, Dom Letterii, Greta Morgan, Lorence Jones-Perpich, Munroe Shearer, Tayla Dixon, Trixie Ward
Costume Shop Office Assistant — Zhiyan Jin
Laundry Assistants — Angelina Parillo
Stock Attendants — Lucile Lyon, Megan Decker, and Aleah Bloom
Light Lab Inventory Assistant — Piper Phillips