Welcome to Chicago: A tour through Augusta and Noble's West Town
By Donovan King (Dramaturg for Emerson Stage's 2019 production of Augusta and Noble)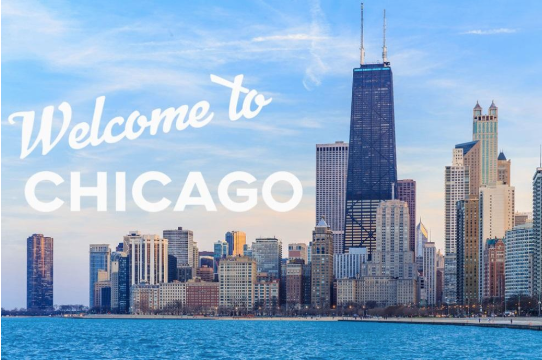 Welcome to the fantastic world of Carlos Murillos's Augusta and Noble, a play centered on the modern immigrant experience! Set in 2015 Chicago's diverse West Town area, Augusta and Noble is the story of twelve year old Gabi Castillo's journey through her neighborhood and her family's story of finding their way to America. This is a play based on real residents of Chicago and their own lived experience. We invite you to get to know Gabi's West Town and plan your own imaginative visit into one of Chicago's most vibrant community areas!
West Town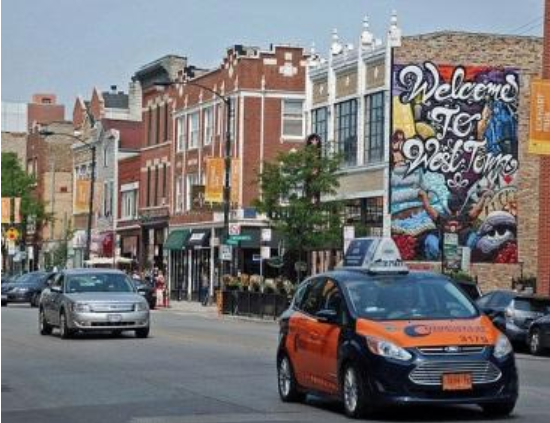 West Town, home to the Castillo family and countless others, is one of the 77 Chicago community areas. Located in West Side, this area was the most populous neighborhood and Chicago for years only recently being surpassed by Near West Side. This is an area that has always been a thriving hub for immigrants. At the turn of the 20th century West Town became known as "Polish Downtown" for the huge Polish population. Today, you can still visit one of the largest collections of resources on Polish and Polish-American people in the world at the Polish Museum of America! In the 1950s West Town began to transform as Hispanic populations began to grow. Today, West Town is a diverse and thriving community of artists, students, and working class immigrants. Gentrification is creeping in, but the spirit of West Town lives on through the still growing Latinx community.
Where to Go
So, now that you are in West Town, where do you go? What do you see?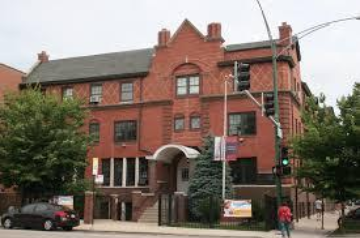 Northwestern University Settlement House: Located at the corner of Augusta Boulevard and Noble Street, the Settlement House has been a beacon of hope and change for the underserved communities of West Town for over 125 years. This is actually the place where Augusta and Noble was born, where playwright Murillo observed and talked to the Hispanic community that enjoys the services offered.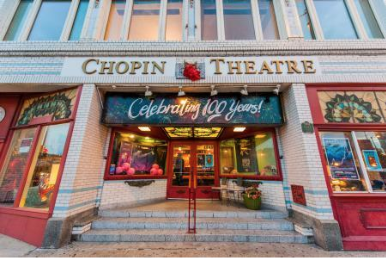 Chopin Theatre: Located at 1543 W Division Street, this theatre is dedicated to unique poetry readings, films, and music performances. The space is a beautiful sight to behold and most of the offerings are based on the narratives of Eastern European immigrants as a way of honoring the neighborhood's origins. Of course, this doesn't mean you have to be of Eastern European heritage to enjoy it! These stories are meant to be enjoyed by everyone!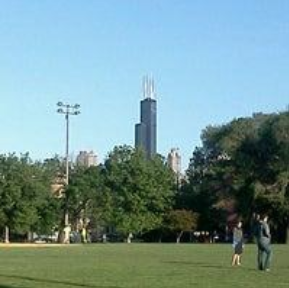 Eckhart Park: Located at 1330 W Chicago Avenue, Eckhart Park offers beautiful views of the city skyline. A community hub, the park offers a great place to enjoy a cup of coffee while you take in the view before beginning to explore Noble's Square and the rest of West Town. This is a favorite place for kids like Gabi's little brother Jesús to play soccer!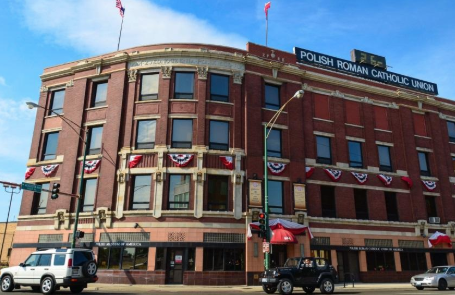 The Polish Museum of America: Located at 984 Milwaukee Avenue, this is the place to go to get a sense of the origins of West Town and the people who first populated it. Art, artifacts, and archives highlight the museum experience. Seeing the immigrant origins of West Town is so important to understanding the current population and the journey that led them to settle in West Town so many years later.
What to Eat
Walking around takes energy! Thankfully, West Town's diversity has yielded a wide range of restaurants to suit any palate.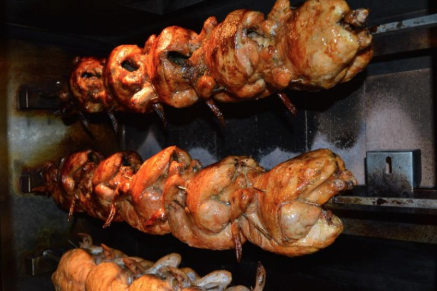 Papa's Cache Sabroso: 2517 W Division Street. This mom and pop Puerto Rican restaurant is known for rotisserie chicken and Caribbean specialties. This is the place to go for the Chicago signature sandwich: a jibarito.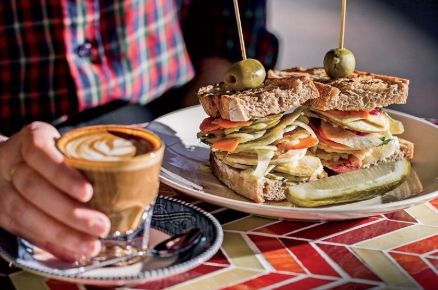 Café Marie-Jeanne: 1001 N California Avenue. A perfect neighborhood café, Café Marie-Jeanne is open all day, so you can get coffee in the morning and return later in the night for European-inspired dinner and wine.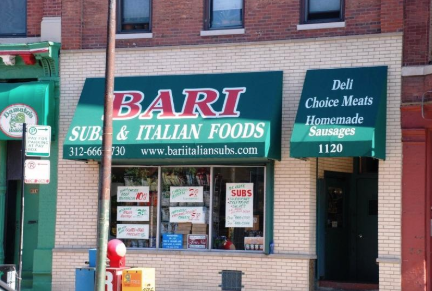 Bari: 1120 W Grand Avenue. This Italian grocery and deli hides a brilliant sandwich counter in its aisles. Stop by for meatballs, an Italian sub, or a roast beef sandwich that could compete for the best in the city.
Getting Around
There are plenty of ways to navigate West Town! On foot is the best way to capture all of the sights and sounds that make West Town unique, but sometimes you want to get around a little quicker. Thankfully, both the Green and Blue lines of the El (Chicago's elevated train) cut through the area. Of course, the quickest way to get to West Town is join us for Emerson Stage's production of Augusta and Noble running October 17–20 on the Robert J. Orchard Stage! Tickets and more information available at emersontheatres.org.