From where are you reading this? | By Ann Rees Berry, MEN ON BOATS Dramaturg
From where are you reading this blog post?
Not the physical space you are currently inhabiting, but the land beneath and surrounding the space on which you are sitting or standing or lying. Not the land divided into states by any country's government, but the original division of territories by Indigenous peoples.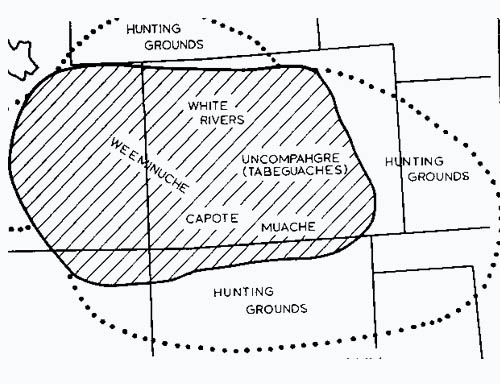 Indigenous peoples were not given much choice to keep their lands by white colonizers, who often used violence to steal their lands and take their lives. Even within deals made between Indigenous peoples and colonizers, the latter would always find a way to renege on these agreements and take more from the former. The white colonizers' so-called discovery of these lands came at the expense of violently uprooting and displacing tribes, not only taking their lands but also their history. Common history of the U.S. is built on colonialist theft from Indigenous peoples. This is just one of the ideas explored in the play Men on Boats.
Written by playwright Jaclyn Backhaus, this play had its Off-Broadway premiere in 2016 at Playwrights Horizons. The show follows the 1869 expedition through the Colorado River and to the Grand Canyon that is undertaken by John Wesley Powell and his crew. The main action of this play takes place in the unceded Núu-agha-tʉvʉ-pʉ̱ (Ute) territory, which now lies in the states of Utah and Colorado. Men on Boats touches on race and androcentric identity in subversive and provocative ways within the framework of this history-influenced story.
Each actor in the show joined rehearsals at the start of the semester from different places across the US, and furthermore in the show itself will still remain in separate locations even among nearby buildings. In depicting an expedition, Men on Boats is a very physical show, causing this Emerson Stage production to be unique in its transition of this movement-heavy piece to an online platform. The ten explorers at the heart of this story grapple with the land and with each other, bringing up the question: does the forging of a new path come with the destruction of another?