NewFest Brings Survivalist Sensation to Stage
This upcoming semester, Emerson Stage is thrilled to present Patrick McDonald's new play Rough & Tumble for NewFest 2012.  NewFest auditions for Emerson Performing Arts students begin January 20. Performances begin March 22.
"I am so excited to see Rough & Tumble become an Emerson Stage production! Even though the process has just begun, I am already blown away by the dedication and enthusiasm the rest of the team has for this show. One of the themes of the show is how we tend to act like animals in times of crisis, and I can't wait to explore that with the cast and crew. I still can't believe it's happening, but I know it's going to be a blast!" -Patrick McDonald, playwright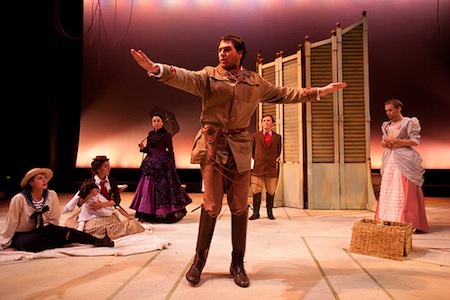 Patrick McDonald's Bio
BA Theatre Studies: Acting '13. Emerson Stage: Cloud Nine.  Other Emerson credits: Sexual Perversity in Chicago (Rareworks) and Crumble (Lay Me Down, Justin Timberlake) (Rareworks).  Patrick is currently the host of "Man Food" on Emerson Channel's College Kitchen.  He also serves as the president of Jimmy's Traveling All-Stars and secretary of Kidding Around.